Featured Programs: Juniors Clinics
Want to play? Register now!
Click on 'Sign Up' at the top left of the screen. To Register for any of our Juniors Clinics (Girls and Boys), click on the 'Juniors' link below!
Our Juniors Programs are HOT:
Volleyball 101: Fundamentals of Volleyball
Volleyball Camp/Clinic ages 10-12
Volleyball Camp/Clinic ages 13-16
Click on the 'Camps' tab above for full details and to Register
Our Sponsors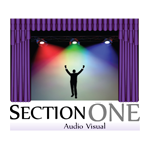 Connect with us:
Welcome Volleyball Hitters!
Volleyball Hitters has been delivering programs to our Volleyball community year round since 2012. Our programs have included Coed Tournaments, Women's Tournaments, Coed 6's Leagues, Women's 6's Leagues, Coed 6's in the Sand, Beach Doubles, "Volleyball 101: Fundamentals of Volleyball" for children age brackets [8-12] and [13-17], and private coaching!
Since 2020, our ONE focus has been on Juniors Training and Coaching, with the ultimate goal of developing our students into skilled, competitive players for our CLUB Teams!
We know that Volleyball is a way of life for many players.. because we are passionate about Volleyball too!! We just can't get enough, so we keep on creating more opportunity to play!

With combined experience of over 27 years, we know what we like best about all of our experiences with leagues, tournaments, clinics and open play and we combine all of these into our Events. It is our goal to provide well organized, well executed Events that are both competitive and fun.